Welcome to Aqua Blue Technologies
Aqua Blue Technologies is a group of engineers offering total water solutions under one roof Aqua Blue Technologies has a wide range of equipments related to water treatment.
Our Products: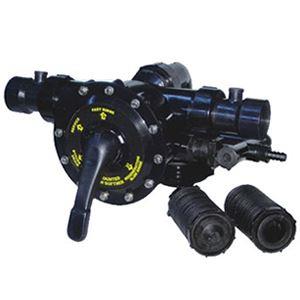 7 Spares:
Apart from the Industrial water treatment applications like Softening, Dealkalization, Demineralisation we also have a wide range of Resins for Special applications.
Know More
Why Choose Us
We give each client the ability to conduct business countrywide with some of the best rated carriers in the industry. Have a business in multiple states, no problem we can deliver our products and provide service.
We can shop for you, finding the lowest rates but more importantly, products/services that you can count on when you have an breakdown. We also offer services for all of our products. You'll get a personal service agent that works for you. This is how you can get someone looking out for you and if something unexpected happens, you'll get your breakdown handled fairly and fast.
You can contact us by phone, email, or fax. You can also contact your carrier directly by phone, email, or fax.
What our Client's Say:
Outstanding Customer Service
"A lot of water plant companies just offer basic service, but what makes you so much better is the customer service is above and beyond outstanding! Thank You."

Selva P., Electronic city, Bangalore
Company You Can Trust
"It's pretty simple- I trust Aqua blue Technologies. Otherwise, I would be buying all our water treatment plant from someone local instead of someone who is 300 Km away."

Jacob, Keral
Honest and Service Oriented
"I have never met my prior service company for the last 5 years. I have lived in Bangalore and they has never given us the service and attention that Aqua Blue technologies has afforded us in just a few weeks since we met them. They are honest and truly service-oriented; the products are great and I know we will save a lot"

Praneeth Reddy, Hyderabad
Saved Rs.23,000!
"23,000! That is how much you saved me on my filtering plant. Now I have more money in my pocket and your service has been EXCELLENT!"

Srinivas, Kormangala, Bangalore
Agents Looking Out For You!
"There's no one I trust more than Aqua blue to handle my treatment plants and the service they provide is unparalleled."

Manivannan., TamilNadu
Company You Can Count On
"Aqua Blue is a company you can count on. They are always on top of things-and that's a nice thing to have."

Aadarsh., Hebbal, Bangalore
‹
›