Our Other Products
Spares
1. Ion-Exchanging Resins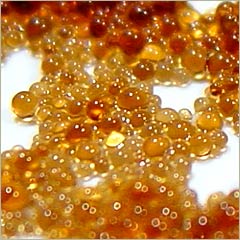 Apart from the Industrial water treatment applications like Softening, Dealkalization, Demineralisation we also have a wide range of Resins for Special applications including:
Purification-Separation-Recovery-Removal
Polymeric Adsorbent Resins
Polymeric Catalyst Resins
Ion Exchange Resins for Biotechnology
Chelating Resins for Metal Recovery
Resins for Ultra Pure Water
Resins for Customized applications
2. All types of water testing Kits
3. Multiport Valves
4. MICRON CARTRIDGE FILTER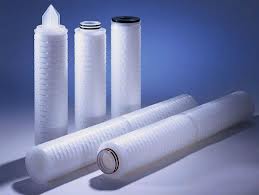 5. MEMBRANE
Makes
Hydronautics (USA)
G-betz
Koch
Types
8040 CPA 2
8040 ESPA 1
8040 ESPA 2
4040 CPA 2
4040 ESPA 1
Function
Physical impurities remove up to 0.001 micron.
6. CHEMICALS
Makes
Antiscalent
Antioxidant
Biocide
Function
Layer of calcium
Layer of magnesium
7. MICRON CARTRIDGE FILTER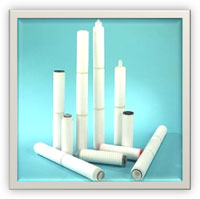 Makes
Antiscalent
Antioxidant
Biocide
Types
20, 10, 5, 1 micron
1, 0.5, 0.2 micron
Function
Remove suspended solid, dirt, dust & all visible & non visible particles.
8. DOSING PUMP
Our electromagnetic dosing/metering pumps are solenoid driven and are controlled electronically by a PCB. The only moving part in the pump is the solenoid armature, with a maximum movement of 1.25 mm.
The diaphragm is made up of high quality nylon fabric reinforced EPDM with molded steel core and has layer of PTFE on the liquid contact area.
High Quality Plastic pump body
0% to 100% Stroke frequency adjustment
10% to 100% stroke length adjustment
Can accept pulse & 4-20mA signals
0.156 LPH to 11.40 LPH Capacities
Maximum pressure of 20 Kgf/cm2
9. HIGH PRESSURE PUMP
Makes
Types
Function
Boost purify water pressure to 8-15kg/cm2 & with design flow rate.
10. CLEANING CHEMICALS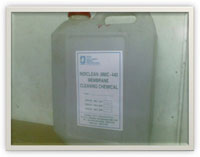 Membrane cleaning chemical.
Function
Bio folouing: remove layer of biological impurities.
Chemical folouing: remove layer of chemical impurities.
11. QUALITY CONTROL
Conductivity meter
PH meter
To measure of physical Hardness of Water.
12. OTHERS
A. Valve
B. Strainer
C. Gasket